Many people know about SXSW, the annual conference and festival in Austin that "celebrates the convergence of the interactive, film, and music industries."
Did you know that there's a component focused on the education industry, SXSW EDU?
We look forward to SXSW EDU each year, but we are especially excited to share our plans for SXSW EDU 2018 with you.
What is SXSW EDU?
SXSW EDU Conference and Festival  is a four day conference in Austin, Texas which "cultivates and empowers a community of engaged stakeholders to advance teaching and learning."  The 2018 iteration of the conference will be held March 5-8.
At SXSW EDU, educators and industry leaders from around the world come together to discuss and tackle big challenges in education through programs, competitions, exhibitions and networking.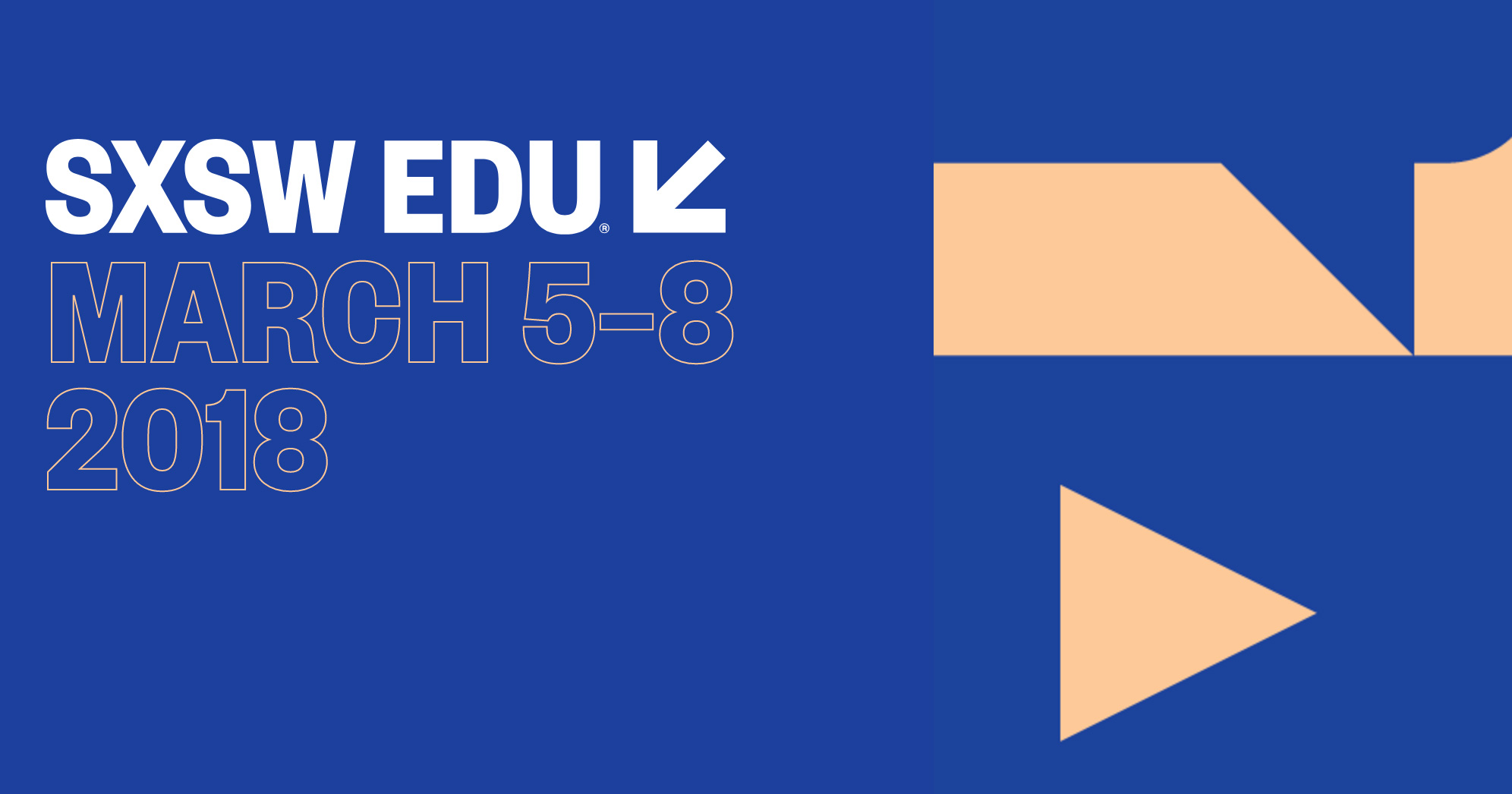 SXSW EDU
Disco at SXSW EDU
By now, the Disco team are SXSW EDU veterans. We keep returning each year because we leave SXSW EDU every year feeling energized about the future of our industry and the impact we can make.
The speaker sessions, workshops and Expo are amazing–but the networking is the real attraction. Having the opportunity to engage with industry leaders and peers under one roof is inspiring.
We think SXSW EDU 2017 was the best year yet. We walked away with new friends and fresh ideas on how to provide the best services for our clients, partners and students.
SXSW EDU 2018
As great as our experience was in 2017, we are excited to share that our goal for 2018 is to present a panel at the eighth annual SXSW EDU in 2018.
Together with some of our best colleagues, clients and collaborators at Itron and Energy Institute High School, we've proposed a panel entitled "Career Ready: Close The STEM Gap with Partnerships."
From the SXSW PanelPicker page:
"Collaborative public private partnerships can offer students new ways to discover STEM careers. Itron, a company dedicated to the resourceful use of energy and water, worked with Dr. Michael Webber from UT Austin and Disco Learning Media to create interactive resources for STEM literacy. Together they partnered with the Energy Institute High School on a campus-wide adoption of these resources. This case study will reveal outcomes and highlight why partnerships are vital for closing the STEM gap."
The experts for this panel will be:
We are thrilled to be organizing this proposed panel and think it would be a great addition to the SXSW EDU programming, covering a topic that is vital to the "engaged community of stakeholders" as we work towards a shared goal of positively impacting the future of teaching and learning.
We need you to vote for us!
To be able to share the expertise of this incredible panel and share our collective knowledge on how to close the STEM gap through public/private partnerships, we ask for you to vote up and share our proposal on the SXSW PanelPicker.
Voting is open until August 25, 2018. It only takes a couple of seconds to sign up and start voting! Be sure to check out the other awesome proposals on the SXSW PanelPicker and share the support with other panels you think would be a valuable addition.
CLICK HERE TO VOTE UP "CAREER READY: CLOSE THE STEM GAP THROUGH PARTNERSHIPS" VIA SXSW EDU PANELPICKER!
As always, we're grateful for the support and hope you're as fired up about SXSW EDU 2018 as we are. See you in Austin!
SXSW EDU Ready: Disco Proposes Stacked STEM Panel on Partnerships